Karneol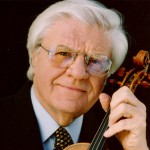 "Warchal violin strings are truly excellent. Gentle on the fingers, they respond remarkably to every nuance of the bow. They produce a majestic tone and rich variety of timbres. I definitely recommend them to every violinist looking for a sound of superior quality."

- Josef Suk -
Karneol strings have a warm character and suit most instruments. These strings make playing feel easy.
This set produces well-balanced, velvety tones, giving warmth and texture to your sound. Karneol strings have a synthetic core, and normally require three days to achieve tuning stability and optimum tone quality.
* Price exc. VAT: Customers outside EU are shopping at prices without VAT.