Brilliant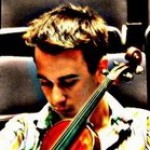 "Warchal Strings have a richness, penetrating brilliance, and spectrum of colors that is unmatched. Whether it is the consistency of the strings on tour or the comments I receive after performances, Warchal Strings are the only strings I need for my career."

- Andrew Sords -
The Brilliant advanced synthetic core set is intended for players who seek the most projecting sound. It also offers quick tuning stability. Synthetic core strings need about three to four days to settle in before achieving full tone quality.

Two D strings are available. D - Hydronalium which provides a projecting sound with plenty of attack when needed. D - Silver provides warmer and more mellow sounds.
* Price exc. VAT: Customers outside EU are shopping at prices without VAT.